News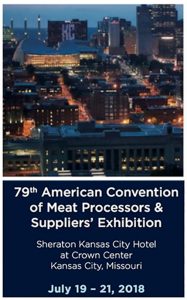 Please visit us at AAMP Convention 2018 in Kansas City from July 19-21, 2018 .
Read more…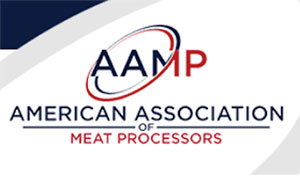 Please visit us at OKLAHOMA/TEXAS MEAT PROCESSORS ASSOCIATION CONVENTION from June 8, 2018 – June 10, 2018
Read more…
Designed to prepare, cool and store brine solution for injection of muscles and meat elements.
The mixers allow for quick and simple producing of homogenous brine, without deposits with the use of dry substances. Possibility of using a cooling version and an electronic control allows for full control of brine preparation process.
Construction advantages:
complete stainless steel
construction meeting the highest hygienic requirements
triple mixing system of solution components (mechanical, circulating and injection agitators)
automatic dosing of dry ingredients
possibility of transportation of ready brine to injector
efficient centrifugal pump
precise calibration of brine tank
it is possible to integrate the machine with the injector
short time for obtaining a homogenous brine solution
full control of set water quantity (option)
full control of solution temperature (option)
smooth internal part of the hopper with the vibrating device (optional) for effective adding of dry ingredients to water – polished surface of the hopper with the vibrating device (optional) for effective adding of dry ingredients to water
Types of brine mixers

MS- 400

MS- 1000

MS- 1500

MS-2000

MS- 400CH

MS- 1000CH

MS-
1500CH

MS-
2000CH

Container capacity

dm3
400
1000
1500
2000
400
1000
1500
2000

Dimensions L=Length

mm
1390
1790
2000
2595
1700
2110
2430
2595

B=Width

mm
1220
1420
1600
1810
1150
1650
1830
1810
H=Height
mm
1920
2100
2230
2655
1950
2230
2230
2655
Weight
kg
155
225
450
900
300
450
800
1100