News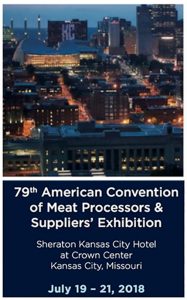 Please visit us at AAMP Convention 2018 in Kansas City from July 19-21, 2018 .
Read more…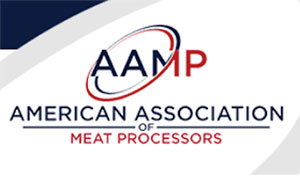 Please visit us at OKLAHOMA/TEXAS MEAT PROCESSORS ASSOCIATION CONVENTION from June 8, 2018 – June 10, 2018
Read more…
Dual brine preparation system
Dual brine preparation system
Designed for preparation brine with lots of dry ingredients. The system allows for quick and effective achievement of homogenous brine used in food processing. Two tanks (preparing and storing tanks), two highly efficient pumps, a computer control system and cooling system – all of this enables to carry out further injection and massaging processes effectively. This results in quality improvement of a final product.
Construction advantages:
Open construction of the dual brine preparation system meets the highest hygienic requirements and enables an adjustment to individual customer needs by means of:changing of overall dimensions of the entire unit, changing of volume and dimensions of the brine tanks
installation of brine cooling system with an independent cooling unit or a possibility of connecting it to a customer's internal cooling system
full automation and control of the process by:
– Automatic valve control
– electric control of water quantity
– control of quantity of pumped out ready solution for further processing
– control of temperature
efficient brine cooling system
automatic refilling system of brine in the injector
optional system operation with high viscosity brine by:
– stronger and more effective high share pumps
– vibrator mounted on the hopper
possibility of using mechanical agitators (optional)
| | | | | | |
| --- | --- | --- | --- | --- | --- |
| Type | | ZMS-750 | ZMS-1000 | ZMS-1500 | ZMS-2000 |
| Tank capacity | dm3 | 2×750 | 2×1000 | 2×1500 | 2×2000 |
| Dimensions: L=length | mm | 2595 | 3300 | 3850 | 4070 |
| B=width | mm | 1642 | 2100 | 2300 | 2280 |
| H=height | mm | 1977 | 2450 | 2450 | 2500 |
| Weight | kg | 900 | 1100 | 1200 | 1650 |